Island Books hosts Open Book Club: "Saturn Return"
Date & Time
March 30th, 2023 | 7:30 pm - 9:00 pm
Location
3014 78th Ave SE | Mercer Island, WA 98040
Description
Meet with other book lovers to discuss Saturn Run, a futuristic thriller by John Sandford and Ctein. Island Book's Open Book Club typically meets on the last Thursday of every month. Club members can look forward to a variety of fiction and nonfiction titles, chosen by a staff facilitator.
Book description from Island Books:
Fans of The Martian will enjoy this extraordinary new thriller of the future from #1 New York Times bestselling and Pulitzer Prize–winning author John Sandford and internationally known photo-artist and science fiction aficionado Ctein.
In 2066, a Caltech intern notices an anomaly from a space telescope—something is approaching Saturn, and decelerating. Space objects don't decelerate. Spaceships do…
 
A flurry of top-level government meetings produce the inescapable conclusion:  Whatever built the ship is at least one hundred years ahead of our technology, and whoever can get their hands on it will have an advantage so large, no other nation can compete.
 
The race is on, and a remarkable adventure begins.
Feel free to attend even if you haven't read the book! If you purchase a copy of the selected title from Island Books, you'll always receive a 10% discount.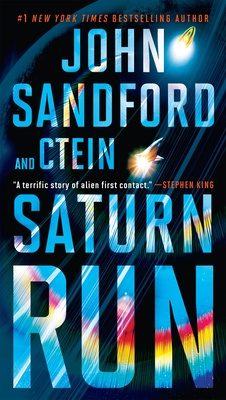 Event Website
Filed Under