Unique Botanical Portraits by David Fishman
Date & Time
March 9th - April 28th, 2023 | 9:00 am - 5:00 pm
Location
Mercer Island Community & Event Center
8236 SE 24th Street | Mercer Island, WA 98040
Description
Stop by the Mercer Island Community & Event Center to view the botanical prints of photographer David Fishman, on display through April 28th. Fishman stacks photographic frames of flowers and hyper-focuses on the smallest details, creating a seemingly infinite depth of field. This event is sponsored by the Mercer Island Visual Arts League (MIVAL).
Event description from the City of Mercer Island website:
David Fishman photographs botanicals like no one else. He is inspired by unusual and bizarre plant species, with color pallets and patterns not often seen. His finished work reveals depth and colors to showcase what nature provides.
David uses elaborate photographic gear, stacking the frames for an infinite depth-of-field. He hyper focuses on interesting elements to bring out the details. The background of many botanical are manually extracted in fine detail even leaving spider webs and pollen grains, providing the viewer with a third dimensional view. Artistic filters are often used for a unique effect.
Through his art, David hopes to share his awe and wonder, and to educate those that view his stunning, oftentimes bizarre botanical portraits.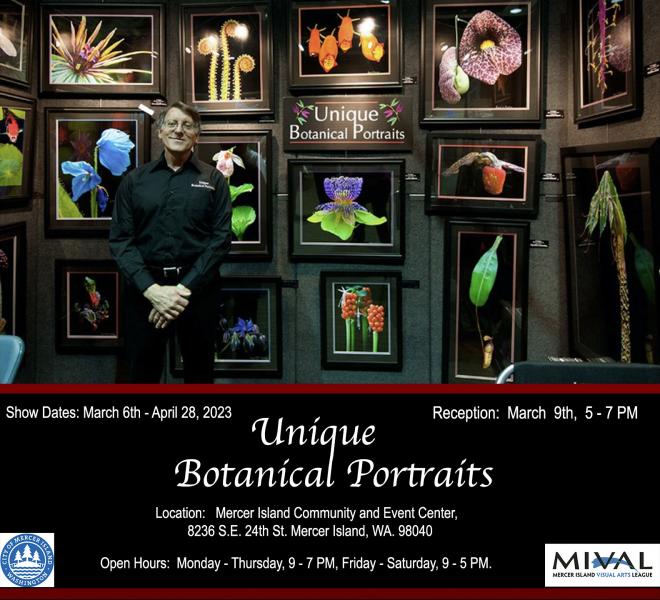 Event Website
Filed Under